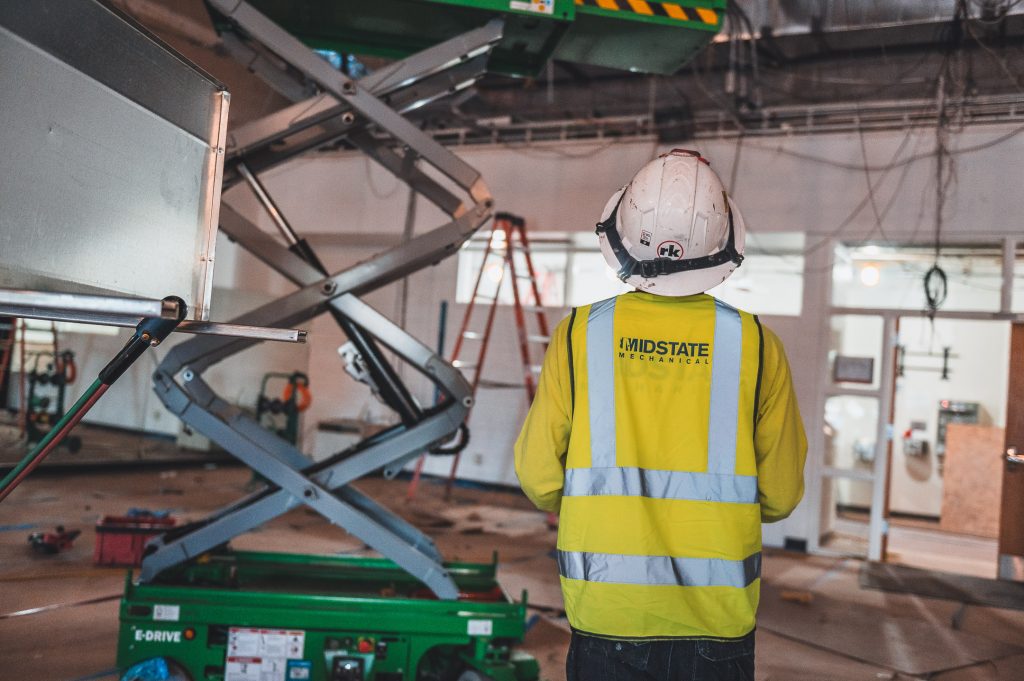 A Quick Guide to Beginning Your Career in the Trades in Arizona
As a licensed registered contractor in Arizona – a market where the construction industry continues to grow – we are dedicated to educating interested people on why it's a great idea to become a skilled tradesperson, but also on how they can start their path to a rewarding career.
If you've been considering a career in the skilled trades, you're not alone. These hands-on professions offer an array of appealing benefits, including substantial pay, practical skills, and the chance to do important, in-demand work that keeps society functioning.
One of the most attractive features of starting a career in the trades is that, unlike the prolonged commitment of higher education, the skilled trades provide a quicker route to meaningful work. Based on where you live and work, requirements may differ, but the training you need to start working in HVAC, plumbing, or electrical is more affordable, faster, and more hands-on than anything you'll find at a four-year university.
With competitive salaries, universal applicability, and opportunities for you to grow, the trades offer a stable and accessible avenue to a prosperous career, proving that you don't need a college degree to secure a promising future. If you're thinking about starting your career in the trades, this guide is designed to help you take your first steps.
Step 1:

Find the Right Training and Education
Once you've chosen a trade, the first step on your path is to get the necessary training.
One of the best options is to complete a trade school program or apprenticeship – or both. The minimum education requirement for most training programs is a high school diploma or GED. And the combination of classroom learning and on-the-job training you'll receive will prepare and qualify you to work under a licensed contractor like Midstate.
Technical schools, trade organizations, community colleges, and other institutions in Arizona offer trade-focused degrees and certification courses that can serve as your first step into your trade.
Similarly, organizations like the Arizona Builders Alliance, West-MEC, Tohono O'odham Community College, and others offer apprenticeship programs in different trades.
Different apprenticeship programs may have different requirements, so take a close look at each to see which suits your needs best.
Starting an apprenticeship means making a serious commitment. Most programs require around 8,000 hours of training, up to 900 hours of classroom instruction, and can take 4-5 years to complete. But, they will offer a way to learn your trade, get paid while doing so, and you will come away from your apprenticeship with the skills you need to work in your trade.
Step 2:

Get Licensed When and Where it's Required
Arizona does not issue licenses for apprentices or journeyman tradespeople doing HVAC, plumbing, or electrical work. The state only requires registered contractors like Midstate Mechanical to be licensed through the Arizona Registrar of Contractors (ROC), and tradespeople of different skill levels can work under that license without their own license.
However, some municipalities throughout the state, including Phoenix, have their own licensing requirements for different tradespeople wanting to work in the city. That means, depending on where you work, your license requirements may change.
For example, the city of Phoenix requires licenses for apprentices and journeymen working in the Mechanical, Plumbing, Mechanical & Gas Fitter trades, but does not issue licenses for Electricians.
After your apprenticeship, the next steps in your career require experience. Completing your apprenticeship and reaching the level of journeyman is a significant milestone in a tradesperson's career, as it shows that you have the skills and knowledge necessary to practice your trade without the constant supervision of an apprentice and possibly under your own license.
From there, your career is yours to build. Your experience and expertise in your trade can lead you to further training that lets you specialize. You can earn advanced certifications, national licenses, and more that can expand your abilities and boost your pay.
Once you're a journeyman, continue working and learning and gaining experience until you are a Master in your trade.
At Midstate, we are a team of talented, dedicated professionals who take great pride in working together toward a common goal, and we look forward to new, passionate tradespeople like you joining our team.
Links to local education programs, apprenticeship opportunities, and more information on the trades.