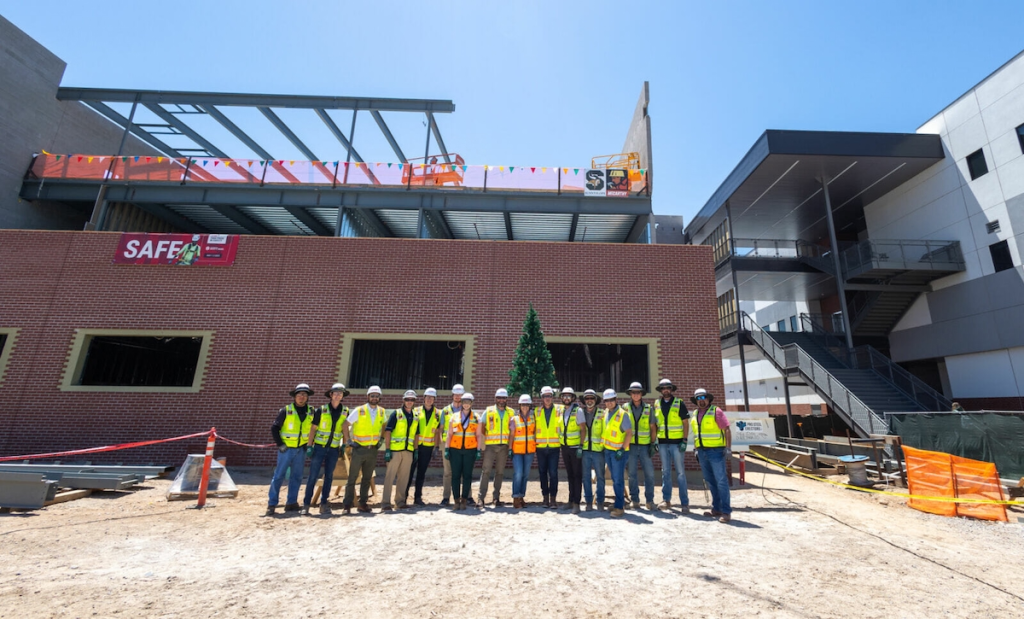 Midstate Mechanical was proud to help celebrate the recent topping-out milestone for Phase 2 of the multiphase construction and renovation project at Sunnyslope High School in Phoenix, part of the Glendale Union High School District.
Topping out refers to the final beam being placed atop the campus's newest three-story, 100,000-square-foot classroom building. This building adds over 40 new classrooms to the campus, including a library, chemistry and biology labs, and art and ELA rooms.
Phase 2 of the project dates back to May of 2022 and will be completed in the fall of 2023. Along with constructing the new classroom building, this phase also includes the demolition of several old buildings and renovations to athletic facilities.
Midstate Mechanical was subcontracted on this project for mechanical and plumbing services. McCarthy Building Companies is the general contractor and Orcutt | Winslow is the architect.
More details on the project can be found here:
https://azbigmedia.com/real-estate/mccarthy-tops-out-sunnyslope-high-project/