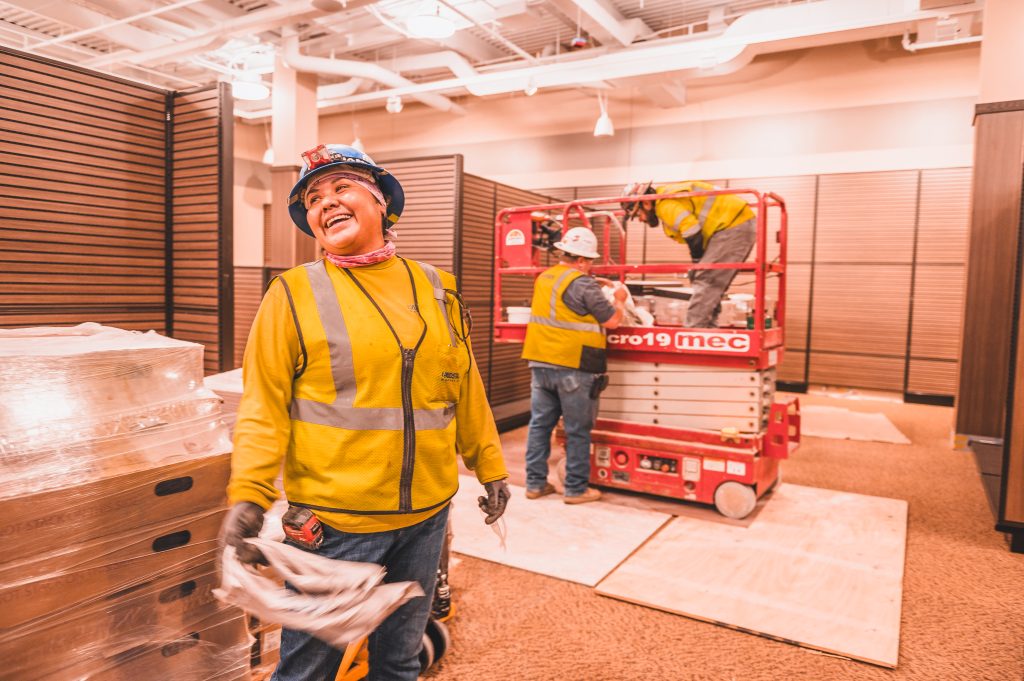 Jobs in the trades are seeing record numbers and ongoing struggles
Data shows that skilled trades jobs experienced double-digit growth in 2022, making it ripe with opportunities for those looking to join the workforce.
However, despite the positivity of these numbers, many skilled trades industries face hiring challenges, with the Associated General Contractors of America reporting that 80% of construction companies struggle with recruiting.
And this is becoming the norm, as companies have cited hiring as their business' number one challenge for the past six years.
Our industry is currently battling the highest level of unfilled job openings ever recorded. According to job site ZipRecruiter, the number of online applications for roles in the construction industry fell 40% at the beginning of the pandemic and has remained flat since.
Without directly addressing this issue, it will only continue to grow, as 41% of the current workforce are expected to retire by 2031, leaving the industry with a dangerous worker shortage.
The Trades Need More Women
The solution to these recruiting woes may lie in traditionally underrepresented groups – most notably, women. Although they are 50% of the workforce, according to the Bureau of Labor Statistics, women in 2022 made up only 2.3% of HVAC workers, 2.2% of electricians, and 1.1% of plumbers.
There are many hurdles for women entering and staying in construction. But with the demand for tradespeople as high as it is, and the potential of adding their skills to the workforce, the time is right to address those hurdles, and because of recent legislation, the opportunity is there, too.
Along with the Infrastructure Investment and Jobs Act of 2021, workforce development investment from the Inflation Reduction Act, and the CHIPS and Science Act is making a career in the trades more accessible than ever for women, and women across the country are taking advantage of the new opportunities that infrastructure spending is already creating.
Improved Access for Women Can Solve Recruiting Challenges
All the benefits of a career in the trades apply to both men and women, but one of the most significant benefits specifically for women is how a career in construction can earn them 97 cents for every dollar a man earns, compared to the U.S. average of 81 cents.
Along with their ability to master all the required techniques and skills, adding more women can raise a company's ability to solve problems creatively and can increase the industry's ability to drive innovation.
With recent legislation addressing many of the industry's struggles with recruiting by setting goals for creating new opportunities to bring more women into the trades, improving access for women to learn new skills and find apprenticeship opportunities, and dealing with barriers that keep women out – like creating more respectful workplaces and childcare solutions – the answer to the industry's recruiting challenges is right in front of us.
At Midstate, we are proud of the skilled women on our talented, dedicated team. We are always seeking people with talent, initiative, and drive to help take our company to new levels. Click this link to view our current openings.