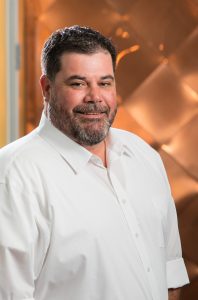 Erik Parker is the Tucson General Manager for Midstate Mechanical with over 22 years' experience in the mechanical & plumbing industry. He has been with Midstate Mechanical, LLC. for 13 years.
Erik has defined his career path through hard work and dedication rising through the ranks starting as an apprentice plumber journeyman, plumbing foreman, estimator, and projects manager.
He has extensive experience with commercial plumbing and has handled all aspects of a project from general contracts, purchase/change orders, process reports, budgets, RFI's, and hands-on installation.
Erik is currently responsible for the overall growth, management, safety, and supervision of all projects in the Southwest region of Arizona. He has extensive project management and field experience in various facets of prefabrication, plumbing, new construction, equipment, HVAC installations, and renovations. His knowledge and expertise have projects completed safely, on schedule and within budget!